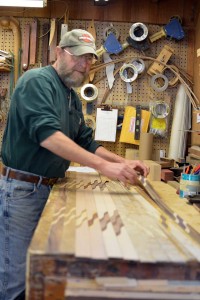 We take great pride and personal satisfaction in our work. We have only one pledge and commitment to you, our valued customer, that "nothing goes out the door unless it's 100%" with no exceptions. Stewart's Archery has over 35 years of experience behind our reputation. Our quality and integrity are always foremost. We take the word custom to another level, a level that excels in quality, performance, dependability and reliability. We can build anything from a base starter longbow to the Rolls Royce of Longbow's.
Why shouldn't you shoot the best? Shoot a Stewart bow! If you can visualize it, we can bring it together for you! Welcome to traditional archery my friends.
We look forward to doing business with you.
Leon Stewart, Master Bowyer
Forty years ago, my Uncle Paul Stewart handed me a fiberglass longbow, a back quiver, and few dusty arrows he had in a corner of his den. From that day forward, I was hooked on shooting a bow. Loving archery as much as I did, I stayed with the sport. Later I graduated to a Pearson recurve and then a Bear recurve, I hunted with a compound bow for only two seasons. Too much went wrong, and too many complications.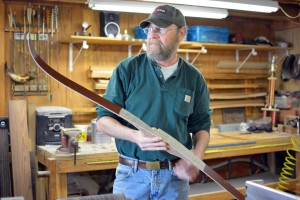 In 1982 on of my best friends Mark Shellenberger, offered to let me shoot a beautiful bamboo longbow he had made for himself. Needless to say I fell in love with longbows and traditional archery. Shortly thereafter, he taught me to build longbows the right way, and I've been doing it that way ever since. Doesn't it seem ironic, that what worked so well for me when I started out is exactly what I'm using today in the "modern times".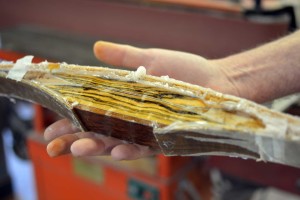 As you peruse through my site I hope that you enjoy reading about the various bows, it has been a great journey from the inception of the "Classic Longbow" steeped in all the traditional romance of the stick and string to my most recent creation the "Slammer Special". The journey however has not ended.
Good Wind and Better Health
Leon Stewart, Owner and Master Bowyer
"Stewart's Archery "
I proudly support and encourage your participation in the following organizations:
Professional Bowhunter's Society
Pennsylvania Longbow Association
United Bow Hunters of PA
Traditional Bow Hunters of Maryland
Pope and Young Club
National Bowhunter Education Foundation